Yarra Valley Balloon, Wine & Food Day Tour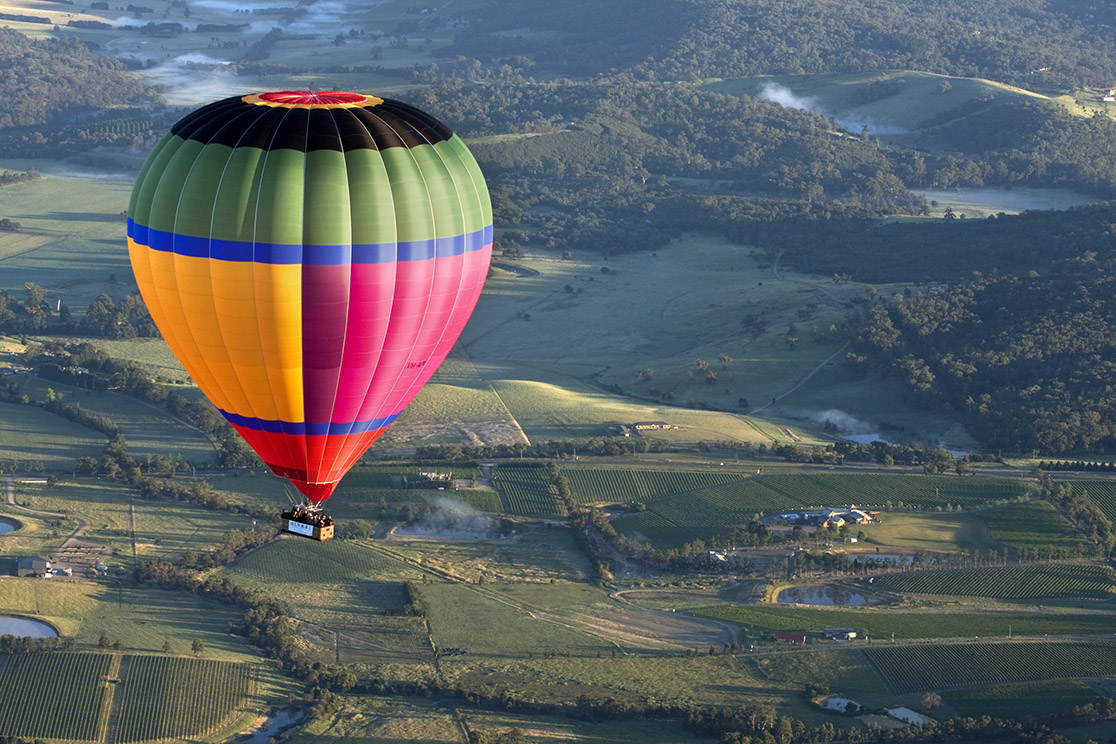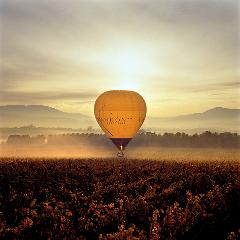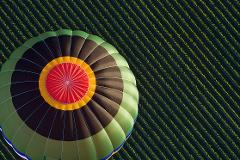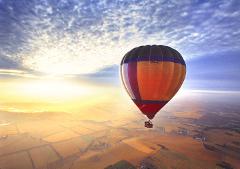 Duration: 14 Hours (approx.)
Product code: YVB
A relaxing day out with an emphasis on high quality wines, superb food and stunning scenery.
HIGHLIGHTS
Hot air balloon ride with breakfast
Coldstream Hills
Medhurst
Domaine Chandon
Yering Station Cellar Door & Produce Store
Yering Station Wine Bar & Restaurant
De Bortoli (producers of Noble One, Australia's most awarded dessert wine).

Your day starts very early, pre-dawn when you depart your accommodation for the Yarra Valley. Arrive at the designated site where you'll be briefed before travelling out to the launch site. Here, you can assist with the balloon launch or stand back and take pictures. And then you'll be air-bound, drifting above Yarra Glen, the vineyards and the meandering Yarra River. After flying for approximately 1 hour, you'll descend to pack up the balloon before travelling through to the Balgownie Estate Vineyard for a hearty champagne breakfast.

Our first stop for the day is at the Coldstream Hills Winery at Coldstream. Established by James Halliday, one of Australia's leading authors and commentators on wine, the wines are beautifully crafted and have enjoyed success at numerous wine shows, especially the chardonnay and pinot noir.

It's then a short drive to the charming Medhurst Vineyard. Very boutique in size with only 35 acres under vine, this family owned vineyard was established in 1999. Located in the dress circle of the Yarra Valley, they produce a small selection of well crafted table wines.
We then head to the very famous and very French Domaine Chandon. Enjoy a tour of the production facilities before settling down to a glass of premium sparkling wine (methode champenoise) while nibbling on cheese and bread and taking in the glorious vista. We then travel to Yering Station for lunch in their stunning Wine Bar Restaurant. With its world class views and cuisine, you'll have a full a la carte selection from which to select your main course meal. After lunch, visit the original winery (circa 1859) that features local artworks and produce as well as estate wines to taste.
We then travel to Yering Station for a pre-lunch wine-tasting in an historic 1859 building surrounded by local artworks and produce. Established as Victoria's first vineyard in 1838, the current owners have restored it to its former glory and it is now one of the must visit vineyards in the valley.
Lunch is a short walk away through landscaped gardens in a stunning contemporary building with world-class views and cuisine.
The day concludes at the De Bortoli Winery at Dixons Creek. As Italian as Domaine Chandon is French, it's a great finish to the day with superbly flavoured cheeses that compliment the sparkling, table and dessert wines

Our journey home can take us through Steels Creek and the rolling Christmas Hills. Expect to be back to your accommodation by around 6.30pm.